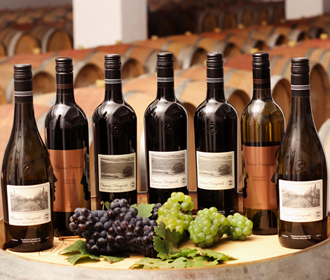 Charosa Wineries, a subsidiary of HCC has been recognised by major Wine connoisseurs both nationally and internationally. In two different functions held in India and abroad, Charosa bagged 7 awards.
At the 1st Asian Wine & Spirit Competition called 'The Silk Route' organized in Beijing on October 9 &10, 2016, Charosa bagged two silver medals for its wines - Charosa Selections Viognier and Charosa Selections Sauvignon Blanc. This was the first world competition exclusively dedicated to Asian Wines and Spirits, where the jury of renowned experts blind assessed samples from various winemakers in Asia.
At the 5th Indian Wine Consumer's Choice Awards 2017, held at Sofitel Hotel in Mumbai on January 14, 2017, Charosa bagged 5 awards. Wines were judged by a panel of 100 judges from all over the world. Charosa Pleasures Cabernet Shiraz NV and Charosa Reserve Tempranillo 2014 were categorised among the Gold list of wines, Charosa Selections Sauvignon Blanc 2016 was categorised among the silver list, whereas Charosa Reserve Cabernet Sauvignon 2014 and Charosa Selections Viognier 2016 were categorised amongst the bronze list of wines.