News / HCC wins first International Nuclear Power contract in Bangladesh
HCC wins first International Nuclear Power contract in Bangladesh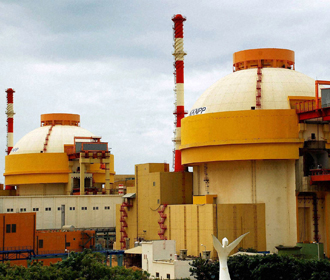 June 06, 2018: Hindustan Construction Company Ltd. (HCC), in the joint venture with MAX Group, a leading construction company in Bangladesh has been awarded US$ 110 million (Rs.737 crore) contract by Russia's State Nuclear Company, JSC Atomstroyexport, for civil works of Turbine Island for Unit 1 of Rooppur Nuclear Power Plant. MAX Group is. HCC's share in the JV is 40% (US$ 44 million / Rs.295 crore).
The Rooppur Nuclear Power Plant 190 km northwest of Dhaka will be built with Russian technology and is equipped with two VVER Reactors of 1200 MW each. These reactors are similar to the Kudankulam Nuclear Power Plant in Tamil Nadu.
The scope of work includes civil works for Turbine Island of Unit 1, normal operation power building and erection works.
| | |
| --- | --- |
| Client: | JSC Atomstroyexport, Russian Federation |
| Value: | Rs. 737 crore (HCC share 40% which is Rs. 295 crore) |
| Scope of work: | The scope of work includes civil works for Turbine Island of Unit 1, normal operation power building and erection works. |