News / Amit Uplenchwar appointed CEO of HCC's E&C business
Amit Uplenchwar appointed CEO of HCC's E&C business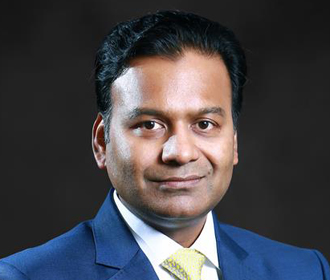 January 31, 2018: HCC has appointed Mr. Amit Uplenchwar as the Chief Executive Officer of its Engineering & Construction (E&C) business effective January 31, 2018, pursuant to retirement of Mr. Arun Karambelkar from the Company on completion of his tenure.
Mr. Uplenchwar is a highly acclaimed business leader with deep experience in the Infrastructure and Energy Sector, he has handled areas of operations, revenue, profitability & growth, business development and project management. Mr. Uplenchwar has joined HCC from Adani Ports & SEZ Group where, as a President, he was heading Business Development of all 10 Ports of Adani Group. Additionally, he was also responsible for Strategy and was part of the team deciding on investments in new businesses. He was also heading mergers and acquisitions for Adani Ports and SEZ.
Prior to joining Adani Group, Mr. Uplenchwar had been working as Managing Director of the EPC division of Dodsal Engineering & Construction, Dubai, UAE. In his decade-long tenure with Dodsal, Mr. Uplenchwar held various other positions, including Deputy Managing Director – Business Development, Executive Director – Corporate etc. His key achievements included developing & executing Strategic Initiatives, M&A activities, Project Implementation, Control & Cost reduction, Organization Culture change etc. In the initial stages of his career, he worked as a Management Consultant with Arthur Anderson in their Energy, Infrastructure and Industrial practices. Mr. Uplenchwar holds an MBA from Maastricht University, Netherlands. He is a Mechanical Engineer and has done his Post Graduation in Marine Engineering.